News & Stories 29 May 2018
6 Reasons to Play Mega Millions
How to Legally Play Mega Millions in New Zealand
Why Play the Mega Millions in New Zealand with Lottoland?
It couldn't be easier to get your shot at the American Dream with Lottoland New Zealand, in the shape of the awesome Mega Millions lottery. When you sign up with Lottoland you will be presented with an array of different lotteries from around the world, with this American monster claiming a lot of attention. Here's a look at some interesting facts about Mega Millions that you may not have been aware of:
How to Legally Play Mega Millions in New Zealand
There are three ways to legally play the Mega Millions Lottery from New Zealand:
Get on a plane and pick up a ticket from an authorised seller in the U.S.
Pay for a third-party to purchase a ticket on your behalf (or else get a friend/family member to buy a ticket in the US for you).
Play online with Lottoland with the same odds and prizes!
6 Good Reasons to Play Mega Millions with Lottoland
Hopefully all of the above has whetted your appetite for this monster American draw. Now let's look at six reasons why New Zealanders are going crazy for the opportunity to play Mega Millions with Lottoland:
1. Massive Jackpots
No surprise that this is the number one reason for the Mega Millions lottery's popularity North of the border. The record jackpot stands at $656 Million USD (that's around $945 Million NZD), making it second only to Powerball in terms of the world's biggest lottery jackpots. With ticket prices from just $5 NZD it's no surprise that New Zealand players love the opportunity to take a shot of nabbing such an enormous prize.
2. MegaPlier Option
One of the nice extra features on offer from the Mega Millions lottery is the 5x Megaplier feature. For an extra $1.50 all the prize tiers from 2 through 9 are multiplied by 5. That means that while the odds of winning a prize don't change, the potential rewards have increased exponentially.
3. No Border Crossing
In the past New Zealand players have gotten involved with the Mega Millions jackpot draw by flying across the border to pick up some tickets in the States. Of course, this simply isn't practical for everybody, and it is quite a lot of trouble for New Zealanders. Going online and filling in a pay slip with Lottoland is considerably easier – the price is the same and you will be playing for the same prizes. You just don't have to leave the house to get your ticket!
4. No Third-Party Ticket Sellers
There are sites out there that offer to buy Mega Millions lottery tickets on your behalf and bring them back across the border for you. As it states on the Mega Millions website: "If you choose to do business with one of these companies, you do so at your own risk." It is not even clear whether a lottery operator would be legally required to pay out winnings purchased under these circumstances, which is not the kind of worry you need if your numbers come up! With Lottoland any winnings go straight into your account and you can withdraw whenever you want.
5. Double Jackpot
While the Mega Millions lottery has been responsible for some of the biggest lottery jackpots of all time, even it needs a helping hand from time to time. If you feel like the current jackpot is not quite doing it for you, then select the Double Jackpot feature to make it 100% bigger.
6. Number Shield
Were you one of those kids at Halloween that wouldn't share their candy with your brothers and sisters? Well nobody wants to share a lottery win, and with Lottoland's 'Number Shield' feature you won't have to. Once the shield is activated, if your numbers come up then you won't have to share the jackpot with anybody else, no matter how many people selected the same numbers.
Odds of Winning the Mega Millions Lottery
The Mega Millions draw takes places on Wednesdays & Saturdays at 15:00 (NZST), so there are two chances every week to hit that elusive jackpot. We know that winning a lottery is not exactly a simple proposition, but with so many prize tiers there is always a chance of hitting at least a few numbers to get a nice win. And of course, with the MegaPlier option, those smaller tiers can be multiplied by five to make a small win into a big one! Now let's take a look at the odds of winning all the different prize tiers on Mega Millions:
MegaMillions Lottery Odds
Prize
Probability
Jackpot (5 Numbers+ Megaball)
1 : 302,575,350
Second Prize (5 Numbers)
1 : 12,607,306
Third Prize (4 Numbers + Megaball)
1 : 931,001
Fourth Prize (4 Numbers)
1 : 38,792
Fifth Prize (3 Numbers+ Megaball)
1 : 14,547
Sixth Prize (3 Numbers)
1 : 606
Seventh Prize (2 Numbers + Megaball)
1 : 693
Eighth Prize (1 main number + Megaball)
1 : 89
Ninth Prize (Megaball)
1 : 37
Any Prize
1 : 24
How to Play the Mega Millions Lottery
Playing Mega Millions with Lottoland is simplicity itself. It takes only a couple of minutes to register with Lottoland, simply click the 'Register' tab at the top of the Lottoland page and enter your details. Once you are signed up, you will need to fund your account. Click the link at the top of the page to 'Add Funds' and you will open a new screen offering available payment methods. Choose your preferred option, as well as the amount you want to play, and your fund will be instantly funded. Now you simply need to go to the Mega Millions page to complete your play slip. To play Mega Millions you must choose 5 numbers of between 1 and 70 plus one Megaball number of between 1 and 25. Now you can either take a Quick Pick option to select random numbers or else enter your favoured digits. Click to Submit, and now all you need to do is cross your fingers and hope that your numbers come up in the next lottery draw!
How can Lottoland Pay Out the Jackpot?
When you look at the size of the Mega Millions jackpots, you may wonder how exactly Lottoland can afford to pay out prizes which can easily run into hundreds of millions of dollars. Well, Lottoland pays the exact same jackpot amount as a winner in the United States would receive, after US taxes have been deducted. How can we afford to pay out such enormous sums of money? Well quite simply our insurance companies take care of major jackpot prizes, while smaller amounts are paid for from the proceeds of sales. That means that even if one of our players was to win a billion-dollar jackpot we would be able to transfer that amount into their account. As soon as you win any sum of money and the lottery details have been verified, your winnings will automatically be transferred into your Lottoland account. You can withdraw this money to your registered payment method, although note that you may be asked to send a proof of ID (passport or ID card) to verify your identity before any withdrawal can be processed.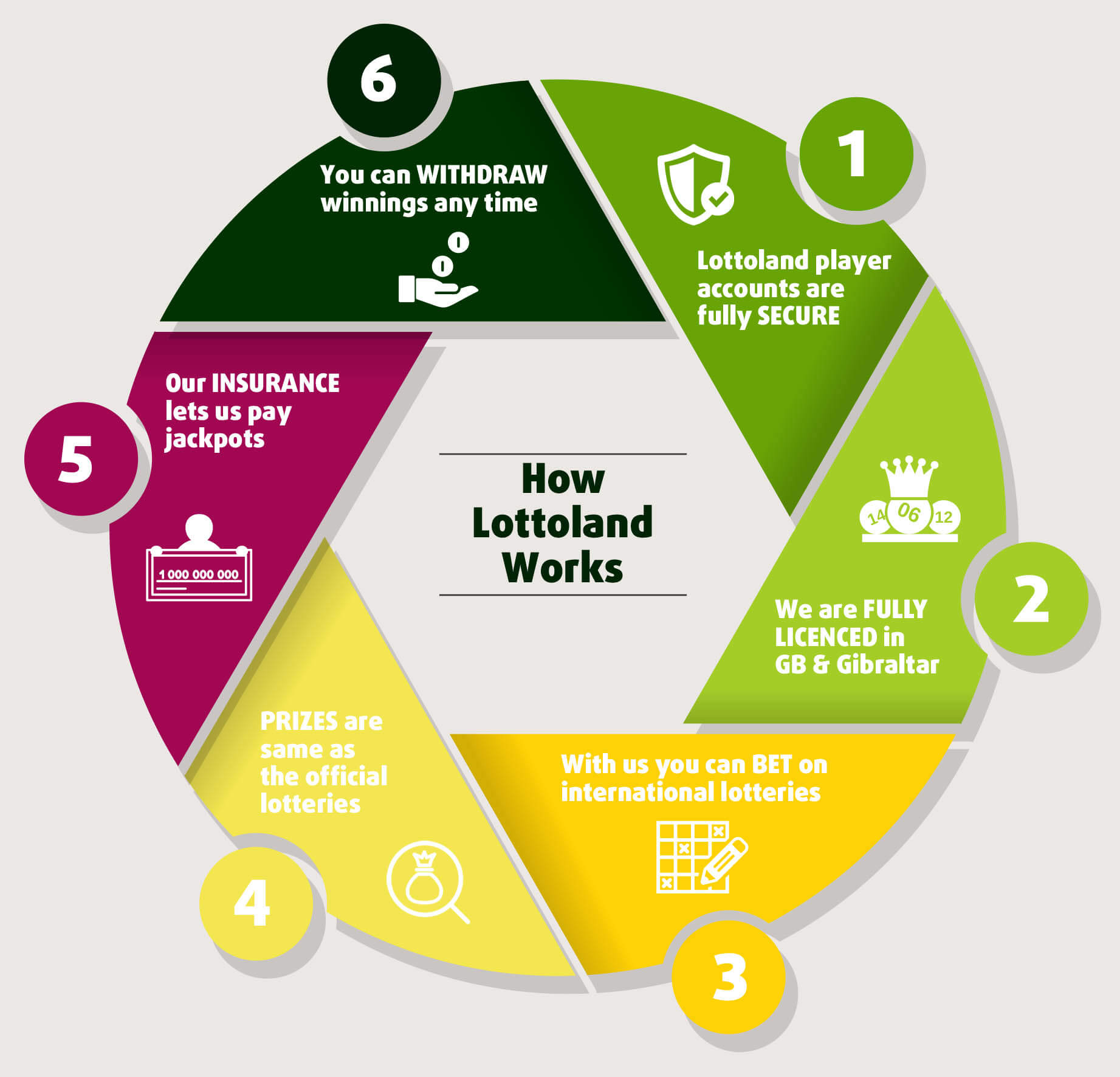 If you want to check out this hugely popular lottery for yourself, then take a trip to the Mega Millions page to see why so many New Zealanders have made this American favorite their number one lottery.
---